Video Smoke Detection for critical environments
SmokeCatcher is a reliable early warning system for smoke detection in critical indoor environments. By adding Araani's proven & tested SmokeCatcher video analytics to your visual security camera, you can be sure of superfast smoke detection in places where traditional smoke detection systems fail.
Traditional smoke detectors have two problems:
They react too slow
They have too many false alarms
SmokeCatcher overcomes both problems. In this brochure, you will learn why.

What's included?
SmokeCatcher features & benefits
The components of your SmokeCatcher system
Integration into your fire safety system
Technical requirements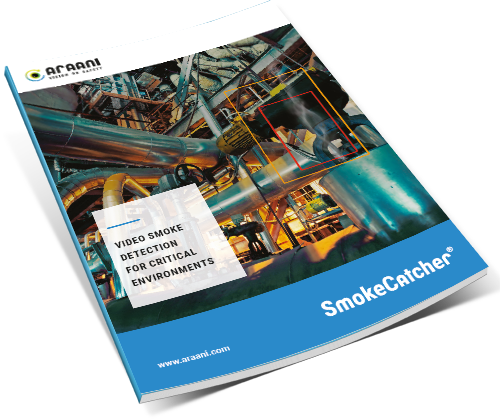 Download your smokecatcher brochure